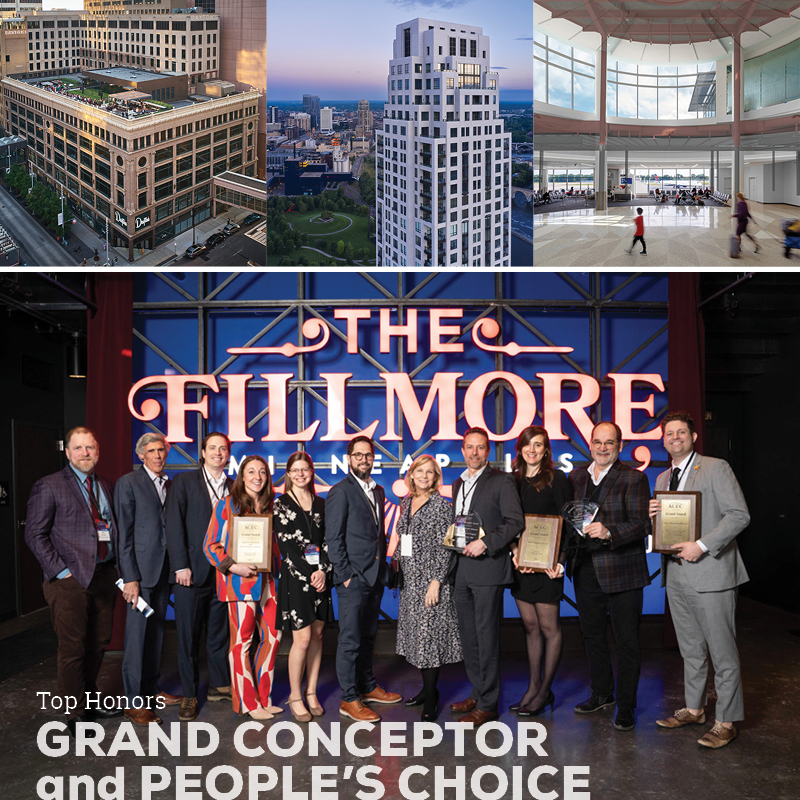 ACEC MN Awards Gala 2023
The MBJ team was excited to attend the ACEC MN Awards Gala to celebrate Grand Award recognitions for three of our projects – The Dayton's Project, ELEVEN, and MSP Airport G Concourse Gate Infill. The Dayton's Project also took home not one, but two big wins for the 2023 Grand Conceptor Award as well as the People's Choice Award!
It was a fantastic night at the Fillmore Theater (another great MBJ project!) in Minneapolis to celebrate the excellence of the consulting engineering industry. 27 notable projects were recognized and $30,000 in scholarships was awarded to Minnesota students, including our own intern and UMN student, Berit Klein. The new ACEC Engineering Education Foundation of America is poised to help grow the industry, through its education and workforce initiatives. Take a look at the highlights from the event here.